Thomas William Hankins was born in Kimbolton, Huntingdonshire the son of Charles and Charlotte, and when enlisted in the 3/1st HCB, gave his home of Stonely, Huntingdonshire, his occupation was given as a Grocer's assistant. He was given the HCB number of 1272. He later transferred into the Machine Gun Corps. 164th Company [Inft.] as a private with the new number of 43198. He died on the 21/10/1916 and is remembered on panel 56 of the Menin Gate, Ypres, Belgium. He is also remembered on the Kimbolton War Memorial. He was 18 years of age.
No known, identifiable, photo of Thomas has yet come to light.
A wreath remembering all those Hunts. Cyclists who died on the Salient has been laid at the Menin Gate at Ypres, Belgium, every year for the last 5 years.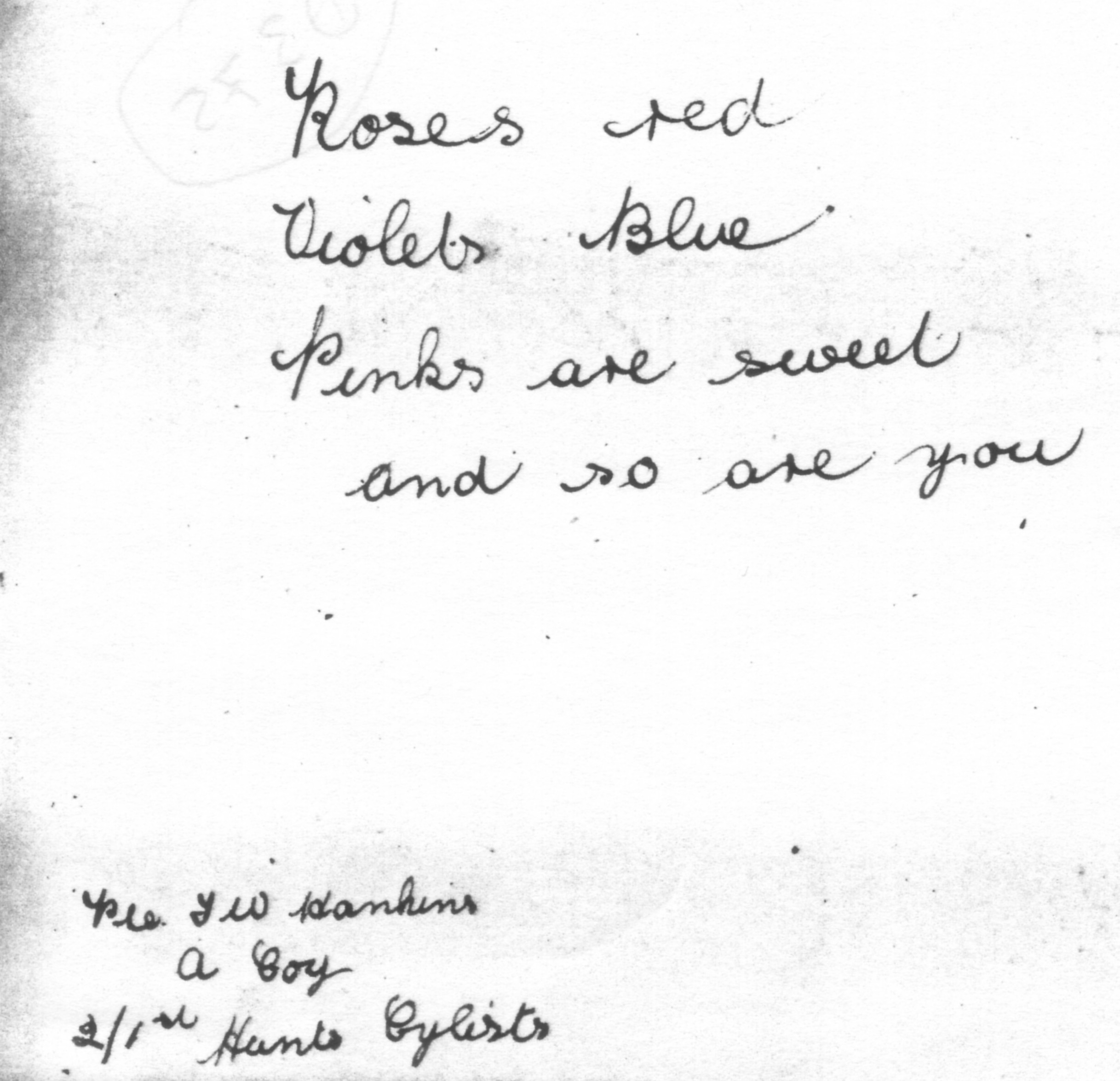 Entry from the autograph book of Muriel Epton, whose parents owned and ran the local shop in Willoughby, Lincolnshire and by the mere fact that he signed the book indicates that he was in Willoughby as well as the 2/1st HCB whose job it was to patrol the coast line day and night to keep England's shores safe from invasion.
When he was on the East Cost he entered his name into the autograph book of Muriel Epton - by this time he had transferred from the 3/1st HCB Battalion - a training unit into A company of the 2/1st HCB - their Reserve Battalion.