Vessey - Rudloph.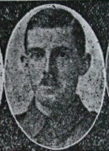 Private Rudolph Vessey, Kings Royal Rifles, High Street, Ramsey, Wounded and in France in hospital. Newspaper dated August 25th 1915.
Vincent - Henry George.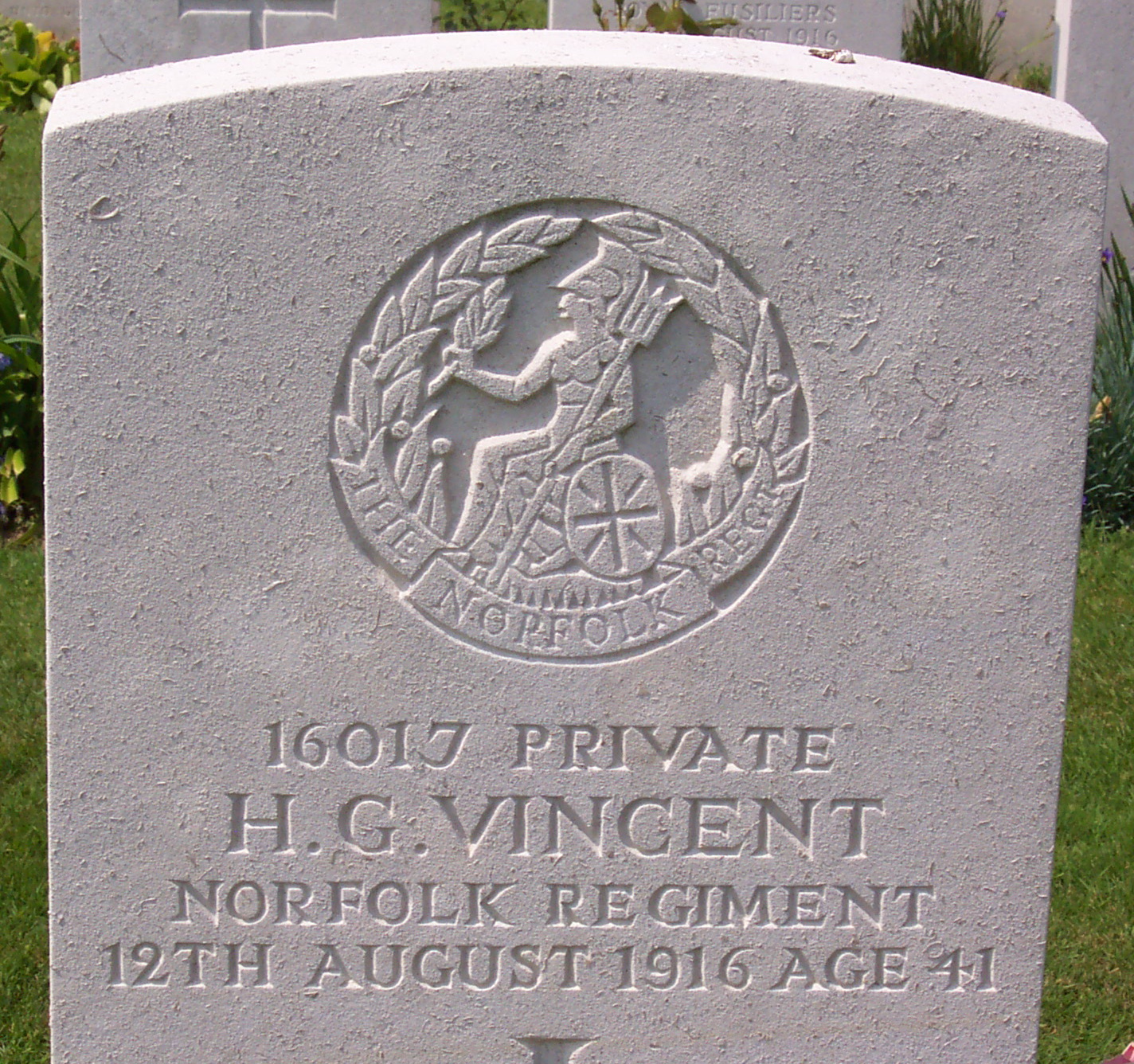 VINCENT, Henry George – Private – 16017, 7th Bn. Norfolk Regt.
He was born 29th March 1875, son of George & Emma (nee BELLAMY) VINCENT, of Ramsey, enlisted at London. He was killed in action in France on Saturday, 12th August 1916, aged 41 years, and his grave is in the Poziers British Cemetery, Ovillers-la Boisselle, Somme, France. He left a widow, Caroline VINCENT, living at 117 Commercial Street, Whitechapel, London.