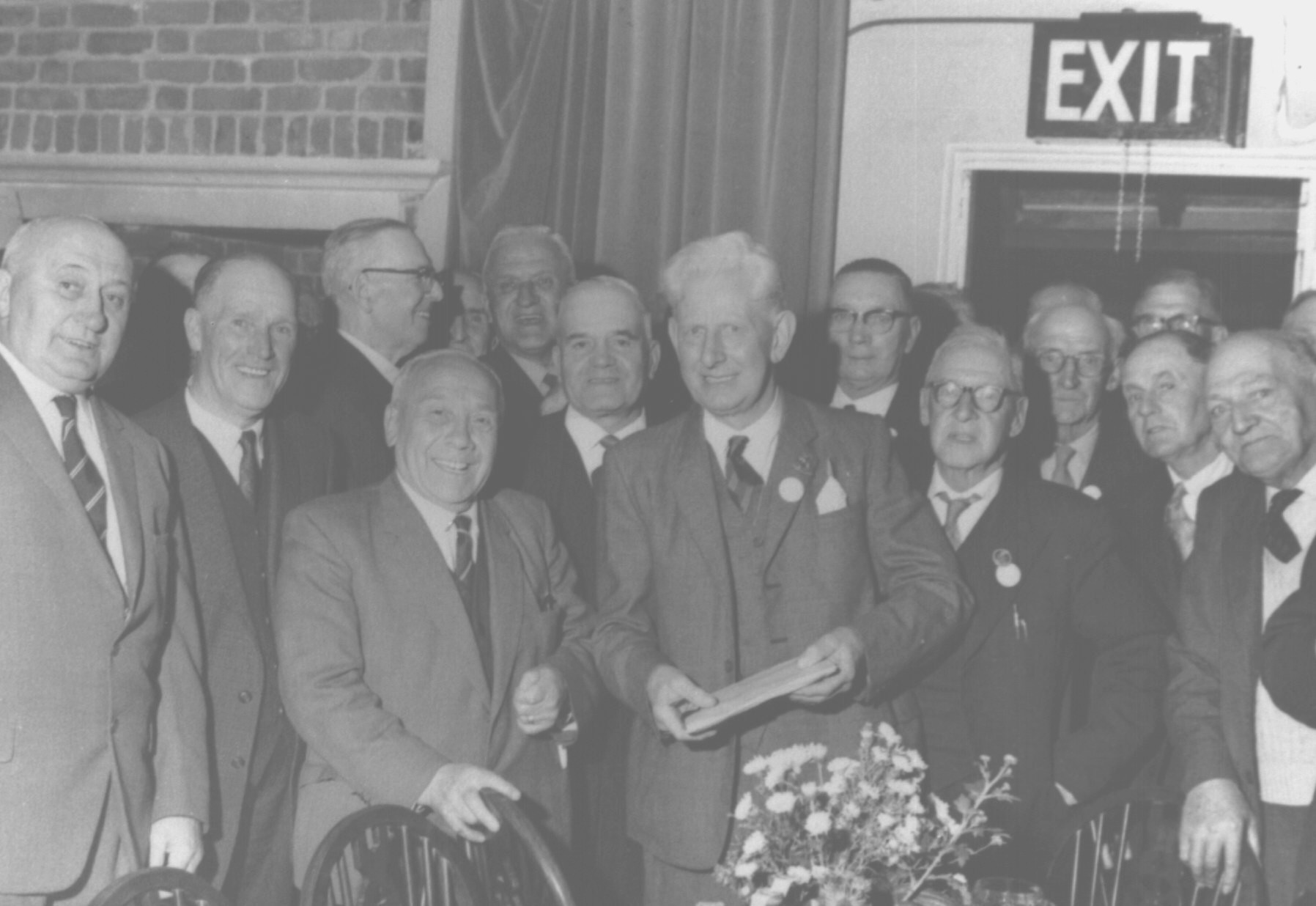 [Richard Cumberland - Far right of the photo]
Identified by his relation Ivan Ward.
Richard enlisted in the HCB in August 1914, he was posted to the 1/1st Battalion and put into D Company. he gave his address as St. Thomas Court, High Street, Huntingdon. He later transferred into the 1/7 Royal Warwickshire Regiment (T. F) with the Army number 20743, where he was in A Company. He was wounded, badly in this regiment and was then sent home and ended up in hospital in Suffolk, he was later discharged from the Army due to his disability. He held the rank of Lance Corporal in the HCB.
He survived the war and later in his life lived at 6 Cowper Road Huntingdon. He was 81 years old at the 50th Reunion. Ref 315 - he was discharged from the army after being seriously wounded.
The family have his note book "Lectures on Grenades by Lieutenant Newton" which we have assumed was written whilst they were at the front. Whilst serving in the 7th (R) Battalion of the Royal Warwickshire Regiment "A" Company there exists a copy of Battalion Orders date 29 March 1917 when the results of a General Musketry Course he attended and ends on 24 March were published.
Many thanks for data supplied by his grandson and detailed on this page.