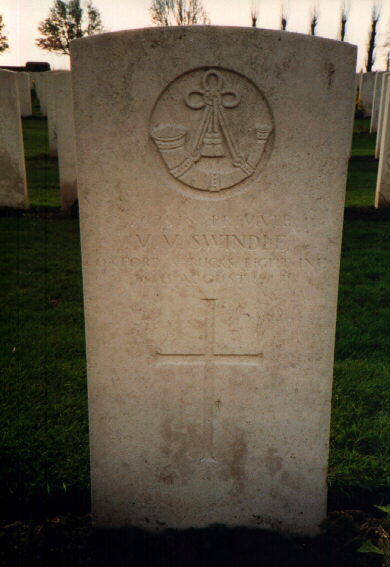 He is remembered on the St. Ives War Memorial that is situated in the car park area off the main road and square running through the town. He enlisted there, and gave his home town as St. Ives. He first appears on H C B records on the 11th December 1914 where he is described as a 'Private from St. Ives'.
He died on the 16/8/1917 [Kia] whilst attacking Hillock fm St. Julian, in the 3rd Ypres battle. He was in the 145 Bde 48 div. and served as Private 20734 in the 1st Buck Bat Ox and Bucks. L .I.
He is buried in Poelcapelle British Cemetery, Langemark-Poelkapelle Wesy - V, Belgium in grave C-50-13.