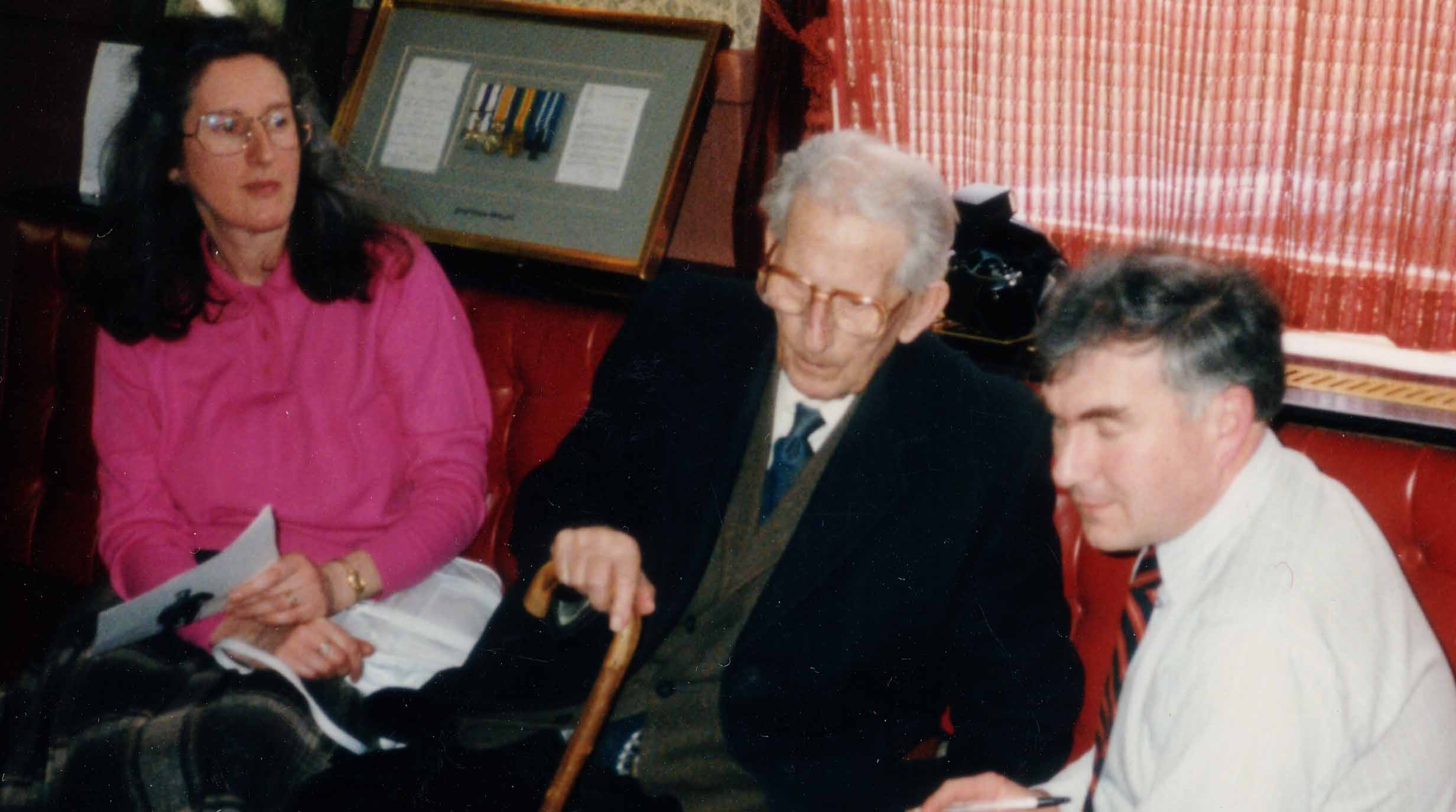 Lawrence Edward Poulter was, as far as I can establish, the last surviving man that served in the Huntingdonshire Cyclist Battalions. He was one of only nine soldiers, and the last, that I ever spoke to about their time in the HCB and what it was like as a unit. He turned up, accompanied by his daughter at an event to mark the 80th year of its formation.
The event was organised by Steve Sellwood and held in the Territorial Public House in Huntingdon.
On a reunion held in the 'Territorial' Pub at Huntingdon, an event organised by Steve Sellwood to keep the tradition alive.
The last man that is thought to have served in the ranks of the H. C. B and still alive, Lawrence Edward Poulter who served in the King's Liverpool Regiment turned up accompanied by his daughter.
Lawrence Edward Poulter was a tenant farmer on Lord de Ramsey's estate at Wennington. When he retired he moved to and lived in a bungalow in Sapley Road, Hartford, Huntingdon. His son, Geoffrey, is still a farmer at Manor Farm Wennington. Born around 1900 he married but his wife, although younger than him died first. In his later life he went back to live with his son, at Wennington, where he later died. He also had a daughter Linda Poulter.