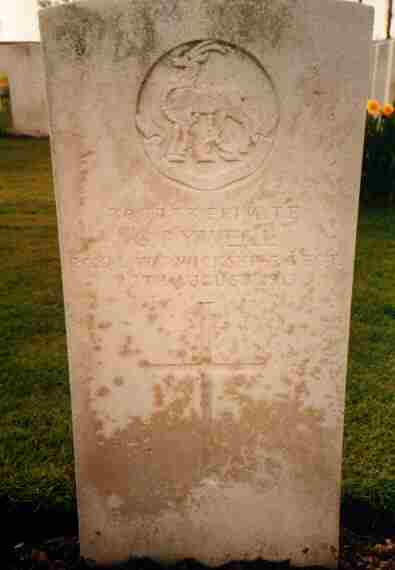 Private, 307733, 1st/8th Bn., Royal Warwickshire Regiment who was killed in action on Monday, 27th August 1917. Enlisted Huntingdon, resident Buckden. Formerly 1578, Hunts. Cyclist Battalion. Buried in Poelcapelle British Cemetery, Langemark-Poelkapelle, West-V., Belgium. Grave LI. C. 11.
From a paper dated 28/9/1917 = Pte. Chas. Pywell, of Buckden, is reported missing. his mates wrote to his friends at Buckden, saying the last they saw of him was just as he had been wounded in the leg.
He is remembered on the Buckden War Memorial.