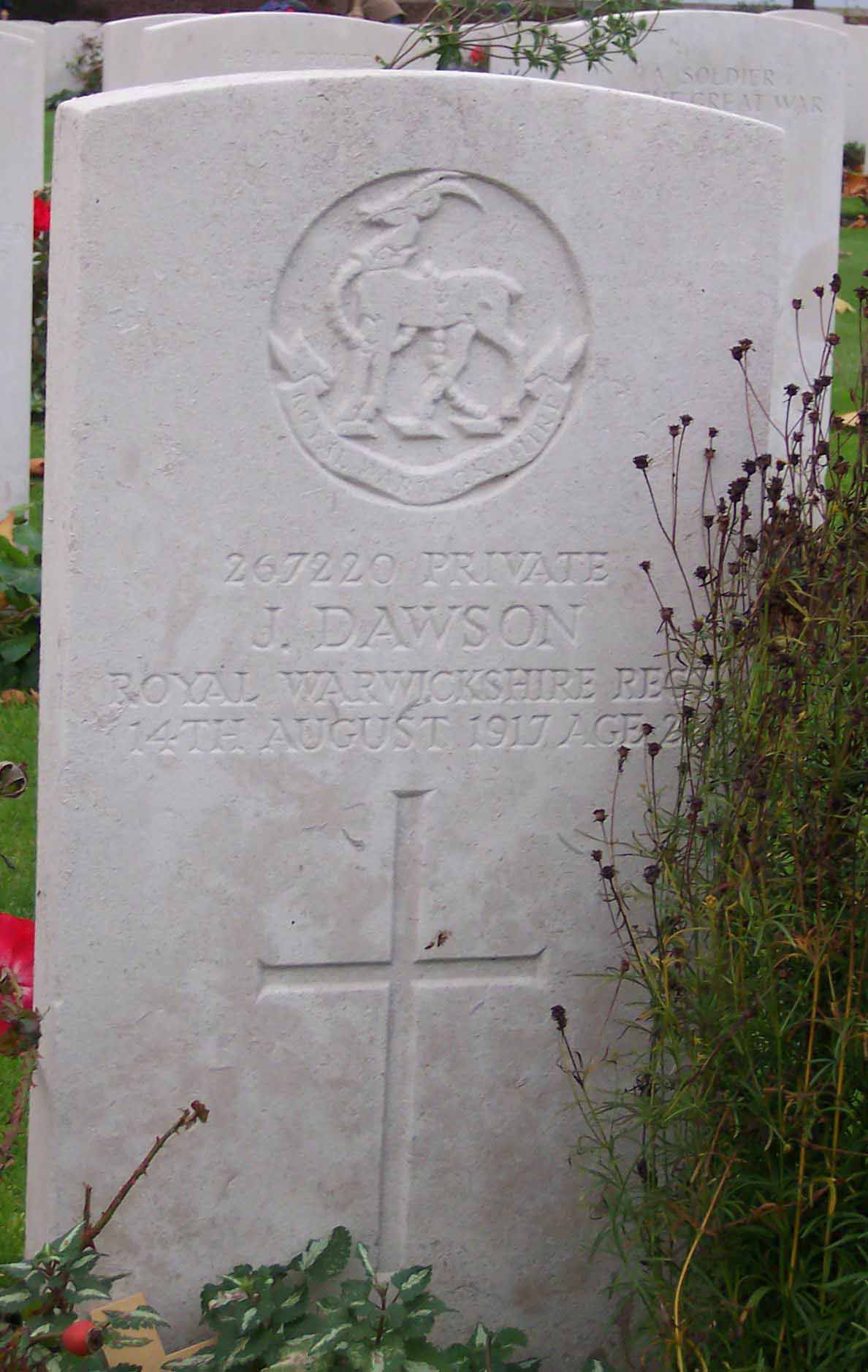 John died as private 267220 in the

1/7 Royal Warwickshire Regiment (T.F)

on the

14/8/1917 and was buried in

New Irish Farm Cemetery, Iper, West-Vlaanderen, Belgium aged just 22.

He previously served in the H C B as private 5603, coming from Fallinby, Stirling, he enlisted at Cowie, Stirling. His parents were noted as William.

Many thanks to Tony Stubbs for going to the grave and taking the photo.